Media Alert: WELD Introduces New REKON XT Cheyenne Pro Wheel
Kansas City, Mo. – WELD introduced Cheyenne Pro, a new wheel style that is part of the company's REKON XT line, at the 2015 SEMA Show. The Cheyenne Pro brings a bit of nostalgia from older WELD wheels and offers the same strength and durability consumers expect from WELD's one-piece forged REKON XT wheels. It is available in 17×9, 20×8.5, 20×10 and 22×9 and in 5, 6 and 8 lug options.
WELD's REKON XT line features one-piece forged construction for higher strength with no excess weight offering maximum performance for on and off road applications. The lightweight design and tough aircraft grade forged alloy construction helps unleash the potential of modern high performance off road trucks, Jeeps and lifted 4x4s.
WELD manufactures the highest quality forged race wheels for dirt, oval and drag racing, along with wheels for performance street cars and trucks. Each WELD wheel is precision engineered for maximum performance on the street, off road and at the track. For more information about WELD phone 800-788-9353 or visit www.WELDwheels.com.
####
Image attached: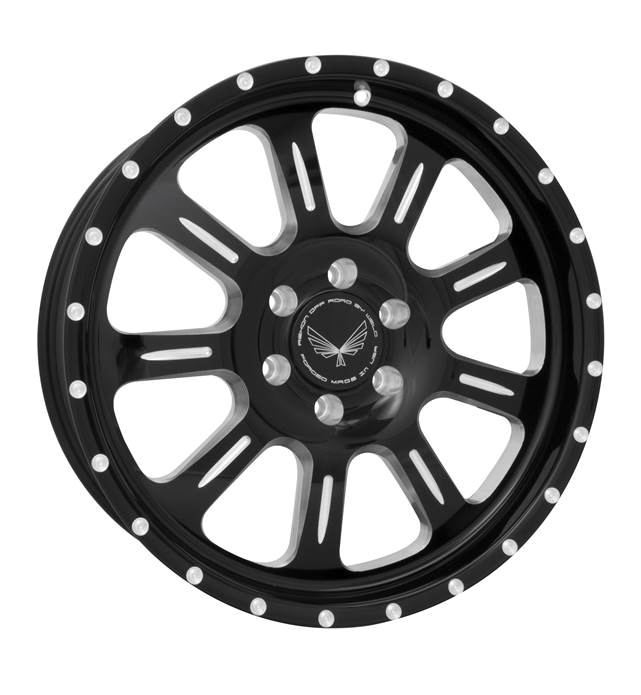 Download image: http://goo.gl/xY1Ohy
About WELD
WELD, based in Kansas City, Missouri, is the technology and manufacturing leader in the performance wheel market. Since 1967, WELD has been a pioneer in wheel engineering and design from main street to the race track. WELD's precision and quality is validated by amassing more professional race wins than any other wheel company. Every race and street wheel is subjected to the same quality and design standards. WELD's entire line of performance wheels can be seen at www.WELDwheels.com.
WELD is a Granite Creek company. Granite Creek invests in businesses with defensible market niches, recognized brands, strong intellectual property and/or manufacturing process assets led by entrepreneurial management teams in food/agribusiness, medical devices and instruments, and transportation industry sectors.